Our Story
Pet Sitters of Gainesville is a locally founded professional pet sitting and dog walking company driven by a passion for animals. Founded six years ago and beginning with one client, today we work with more than 200 happy clients in the best Gainesville neighborhoods, including, The Duck Pond, Suburban Heights, Haile Plantation, Town of Tioga, and Oakmont. Our reliable pet sitters and dog walkers offer a variety of services including Pet Sitting, Dog Walking, Pet Taxi, Overnight Care, Wedding Pet Attendant, and More. Our top priority is developing a trusting relationship with our clients and a unique bond with their pets. We believe in creating a guilt-free experience for our clients when they're away from home.
Who We Are
We are a team of educated, motivated, and highly responsible Pet Sitters and Dog Walkers. Our pet sitters come from all walks of life; several have worked as dog trainers, while others hold extensive records as volunteers in animal shelters. They are all passionate pet care providers with a big heart for animals.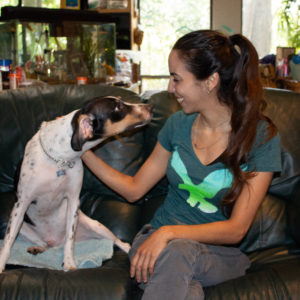 Elizabeth
Hi, my name is Elizabeth and I'm so happy to be a part of the Pet Sitters of Gainesville team! I've volunteered in animal shelters for 3 years, fostered young kittens, and supported friends and family with pet sitting. I've been pet sitting professionally for the last 5 years now, and nothing has been more fulfilling than pet care. I can't wait to have the opportunity to meet your furry friend. I can guarantee that I will provide them with the same quality care I'd want my own pets to receive!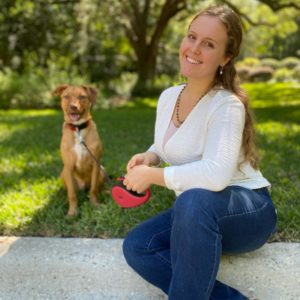 Daryl
Hi everyone! My name is Daryl. I grew up in West Palm Beach (Florida), and moved to Gainesville to pursue a degree in education at the University of Florida. I am happy to call Gainesville home. I have been pet sitting professionally for three years now. Coming from a family of 7, with dogs jumping around the house my entire life, dog sitting is a such a pleasure for me. Your pets will have so much fun with me, they will hardly notice the time passing that you're away!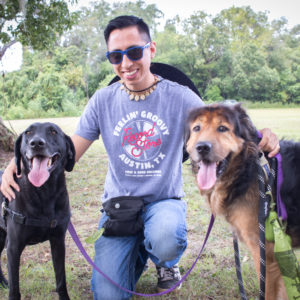 Tony
Hi! My name is Tony and I am the founder of Pet Sitters of Gainesville. Although I used to work in the corporate world for several years, my passion has always been pets! I quit the corporate world to follow my dream of owning a business dedicated to tending to the welfare of animals. People say I am a high energy, and I think that's why I can keep up with even the most playful of pets! I can meet all the needs of your pets, whether they need scratches, snuggles, or soft walks. My schedule is flexible, so I am often available on short notice. I can't wait to meet your pets!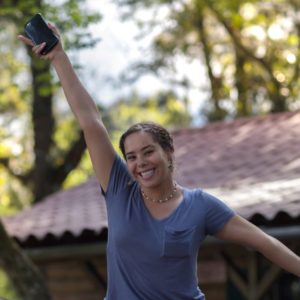 Skie
Hi! My name is Skie, and I am thrilled to be part of the Pet Sitters of Gainesville team! I grew up in Bolivia, but have lived in Gainesville for the last 5 years. Before I became a pet sitter, I was a client. I was so impressed with the company and comforted by the care my dogs received, that I applied for the position. I love animals with all my heart, and it brings me joy to be a pet nanny.